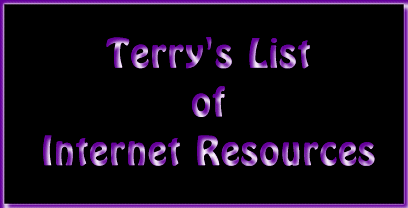 Thanks for visiting my WEB page! You are visitor number:
I've spent a great deal of time trying to find info regarding HTML, web design in general, applications to use, places to look, and so forth. Hopefully the resources here will save a few steps for you!
Wherever you see a

on this page, it means I found the site or its product to be informative, helpful, easy to use, etc. and heartily recommend it as a place to go, or a product to download!
HTML Editors/HTML & Other Webpage Design Resources
Graphics Viewers/Editors & Other Imaging Resources
Buttons, Bars, Clipart and Backgrounds
Winsock Applications
Information/Search Engines
This Web page was created by Stairway to Webbin' Design Services,
and last updated on .